After many, many, many years of hard work and sacrifice my sister became a doctor. Our family and friends were so proud of her and many came out to celebrate. She is the first in our family to achieve a Medical Doctor degree, and she has set a strong example to our younger cousins for their future studies.
To commemorate the occasion, we pooled our resources together and rented a beautiful home on the outskirts of Tucson in the foothills of Tucson Mountain Park for a few days. It was nice to have the family stay in one location and spend quality time cooking together and catching up. The weekend was filled with laughter, and exploration of Tucson and Southern Arizona. From enjoying samples at the Sonoita and Elgin vineyards, to checking out the historic Old Tucson Studios, each day was filled with activities. The house was surrounded by Sonoran desert beauty, and I even had a chance to go for a run through the hilly, spacious neighborhood. In the evenings, a herd of javelin were scratching around the property, and coyotes were audible in the distance. After the weekend I have a newfound appreciation for Southern Arizona and look forward to a chance to spend more time checking out hiking, and the vineyards when schedules and finances permit.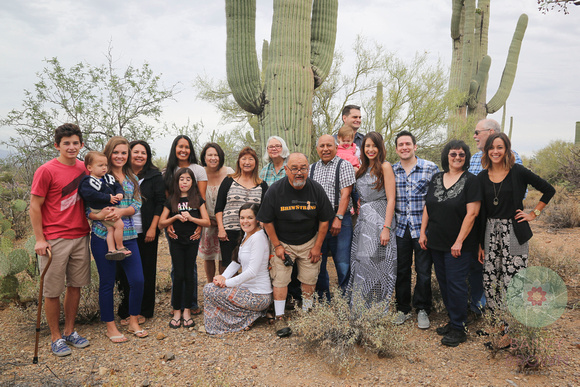 One, big, silly family. There were quite a few who attended the graduation ceremony the evening before, but did not stay the night.
Primas!
Arizona Hops & Vines was one of my favorite locations.