This location used to be a kind-of secret to Arizonans and those living in the western states. My dad and uncles used to make treks to Havasupai and the National Park trails every year or so to backpack and camp. This was in the 80s, long before the Internet and social media. Because of social media, this place boomed in popularity, and now the process to even visit it is competitive, costly, and an absolute gamble. Permits are rare! It's pure luck if you land a spot.
Over the years it has seen its share of floods, land ownership battles, and return to those who were born onto the land. I won't get into the politics behind this place, but I was thankful to be invited to join my cousin and her husband on the 4-hour drive to the trailhead, 10 mile hike in, 3 day campout, and 10 mile hike out. Her husband managed to secure 4 spots for the last week in October. My husband and I were in. When would we have a chance to see this beautiful place again?
I contacted my parents and they graciously accepted the challenge of watching our kids for the week. It would be our first trip away from both of them. Our son is nearly 4 and we've never taken a trip away from the kids, together. Oops. Funny how time flies. We were excited for the physical challenge of the hike, and to have some time to talk without interruptions.
It has been 10 years since our last backpacking trip. Work and children being our main focus over these years. My husband and I started training in summer, getting jogs and hikes in where we could, adding in a lift or two. At the end of September, we began hiking with our packs fully-loaded and quickly discovered how many times you need to pack/unpack/rearrange. Our camping gear collection expanded with proper backpacking gear and accessories. I thought my pack was perfect. I was down to 28 pounds at one point. Then we looked at the weather.
Rather than the nice 60s and 70s we were expecting, a cold front was rolling through the week of our trip. Highs were expected to be in the 40s, lows in the teens and 10s. My pack went from 28 to 35 pounds, then around 40+ when I added my water in. My swimming gear came out, and my thick, winter jacket and a fleece sleeping bag were added in.
The funny thing about water is, several years ago we hiked South Kaibab to Phantom Ranch and back out Bright Angel trail in the National Park. We hiked in the middle of June with my dad to celebrate his 60th birthday. Weather at the top was a beautiful 70 degrees, but as we descended and the sun rose, it broke 100, then 110 as we neared the canyon floor. The pipeline was broken, and we ran out of water. We also gave water to a mother-daughter hiker team who only packed 2 liters of water for their 10-mile hike to Phantom Ranch. The mother had to be air-lifted out of the canyon. We reached the bottom of the canyon dehydrated, but alive, and to a pipeline that was working again.
I didn't want a repeat of June of 08, so I loaded down 4 liters of water. Probably a mistake because 5 to 7 pounds may not seem like a lot until you're walking through a beautiful twisting and turning canyon and its 25 degrees out.
We stayed the night in Peach Springs at a comfortable hotel with a restaurant and heated hot tub (the pool wasn't heated, but we got in anyway). We set our alarms for 5AM and made the 1 hour drive to the trailhead. The morning was frosty and frigid. By the time we reached the security checkpoint, the sun was rising. While the rangers inspected our vehicle for alcohol, drugs, and weapons, we stood in the sunlight, praising it for its warmth.
The trailhead had cars parked up to a mile and a half away from our starting point. My cousin's husband graciously drove to the trailhead and we dropped our bags. Luckily he found a spot not too far in. The sun was hitting the edge of the Canyon wall as we descended the hilltop, stopping to adjust our packs a few times, and take photos of the beautiful desert as it was illuminated. About 2 miles in we saw our first out-hikers. Dan, full of energy and smiles, greeted each person we passed, giving them high-fives and encouragement. You could see everyone appreciated his enthusiasm as they approached the most difficult part of the hike.
At 4 miles in we saw our first mule train. They had no more than 3 or 4 packs each, and one had a Postal Service crate with mail on its back. We greeted the horseman who was leading the team with his dogs following close behind. It was like taking a step back in time. No vehicles, just pack animals or travel by foot. There is a strict rule not to photograph the residents of Havasupai or their animals. The mules looked good and healthy. Can you imagine someone always photographing you as you left your home to run your errands? I can absolutely see why the tribe installed this rule. It's necessary.
Around 6 miles in we encountered a ranger and he checked Dan's paperwork to make sure our group was supposed to be there. To prevent hikers from sneaking in, the Havasupai tribe enforces the permit process. It was honestly nice to see how organized the process is to prevent overcrowding and further destruction of the land.
8 miles in we reached the water and the village. After checking in at the office we began our trek to the campground. The first falls we encountered were 50-Foot Falls/Navajo Falls or "New Navajo Falls" after the flood from a few years ago that altered the landscape. The crown jewel is Havasu Falls, and it was an honor to see my groups' reaction as they viewed the falls for the first time. We were exhausted, but seeing the falls renewed our energy. I remember the feeling I had the first time I hiked this trail about 15 years ago. This area is a paradise and we have to protect it!
We found an amazing camp spot within close distance to the restrooms, and Havasu Falls. After dropping our bags, and surveying the camp, we settled in at the table to make lunch and set-up our tents. The sandy hike from the village to the campground destroyed my feet. My trusty shoes, which had plenty of hikes in and gave me no problems, had torn up my feet! My shoes went off, and my water shoes came on, despite it being 50 degrees out.
I absolutely loved our campsite, it was roomy, had a table, and a few lines were already hanging from the trees for us to hang our gear up. The rodents are clever and have figured out how to get into food. You need a rat-sack if you're planning to visit. I found mine at REI and was thankful I had it for future trips. Our first meal was Pad Thai by Backpackers Pantry, and it was good! It was restorative to have a warm meal as our campsite never had any sunlight hitting it with the walls of the canyon. I consumed so much tea and ramen noodles on this trip. The tea and broth really kept me warm. I can see why backpackers like to bring bullion cubes to warm up. When I was packing in Phoenix, with the temperatures in the 90s still, a cube of bullion sounded disgusting. I'm learning.
That evening before we lost light, we ventured to Mooney Falls and stood in awe at the height and velocity of water rushing over the volcanic rock. When we headed back to our campsite to make dinner, two women ventured in, tired and ready to find a spot in the twilight. We chatted a bit, they were from the east cost, and drove all the way from Pennsylvania, stopping in Colorado to pick up a friend, then to Arizona for this trip! They were in their 50s and pure badasses! The woman who drove is a long-haul trucker, driving 18-wheelers across the country. Her friend lives in Colorado and they plan these adventures all the time. I aspire to be like them too. BADASSES! And very friendly. Dan and I helped move a table over to their area and we enjoyed dinner with our new neighbors.
In the evening the wind picked up and we retreated to our tents. It was cold. 15 degrees. Plus wind. My husband and I didn't sleep. We thought our bags zipped together, but the retailer on Amazon lied! Mine wouldn't zip to his. We laid close and shivered through the night. Finally around 5AM I got up and walked to the outhouse. It was warmer in there and for a moment I contemplated grabbing my sleeping bag and camping out in the loo. Gross, but necessary if it's bone-chill-cold. Lucky for me the sky was growing lighter so I walked back to our site to grab my camera and tripod.
The hike up to Havasu falls was quiet. I didn't see anyone else and I felt like I had the walls of the canyon to myself. It was peaceful. I realized it's been years since I have truly felt quiet. As I descended the small hill to the water, I noticed a man in a fisherman's jumpsuit in the water with a sturdy tripod and Nikon camera. He was the real deal. I can only imagine how beautiful his images turned out. I nodded a silent hello, then sent to find a spot for my .25 pound travel tripod. Before the trip I made the jump and purchased the Canon M50 to have a lightweight, tougher option for all of my adventures. Getting used to the cropped sensor and mirrorless camera has been a fun learning curve. Even with my basic lens kit and baby tripod, I managed to get a few shots I really liked.
As daylight greeted me and I returned to the campsite, the rest of my group was up. We made a plan to head into the village to explore and hopefully have a patch of cell service to check in with our families. Thankfully I got a hold of my dad and mom. The kids were doing alright, though the missed us. I missed them terribly and honestly wished there was a way I could bring them to this beautiful place. A family camping just north of us had backpacked their 3-year-old son in, and I almost cried when I saw him, missing my own son. Then I saw a dad and daughter of about 8, and almost cried again. Talk about adventurous families. I aspire to be like them.
My husband and I split a 'Supai taco while we sat in the sun trying to warm up, then we headed back to the campground. Originally we planned to hike down Mooney Falls, but we decided against it as the sandy hike to the village battered my feet some more. A nice woman from a few campgrounds over offered a stretching class. We gathered in a circle with about 15 other hikers to stretch and do some yoga poses in the fading light. That evening we chatted around our burner (no fires are allowed) and warmed our hands. Luckily it was a few degrees warmer and Dan helped us reinforce our tent to block the wind. I had better sleep the second night.
In the morning we got our costumes on and headed down the trail to Mooney Falls. This is tricky, and you need sturdy gloves to grip the chains and ladders on the descent. It was slippery and cold, but we made it down and found another patch of sunlight to bask in. Had we been more prepared, we would have liked to take the hike to Beaver Falls or the Confluence. Again, this is a reason to go back. And possibly go back despite warm weather so my pack can be lighter.
A few backpackers had dressed up and were handing candy out to fellow campground inhabitants. It was delightful and fun to see so many people participating in the holiday. In the evening we walked around to warm up, and then starting packing what gear we could in preparation of the hike out. That evening I didn't sleep much. Every time I fell asleep, I dreamt I was with the kids again, and I was missing them deeply. I got up again around 5AM to enjoy the dark sky one more time.
The hike out wasn't too bad. It was cold, but I am the type of person who thrives while exercising in the cold. I move faster, I focus better. When I got to the village, I called my mom and she was in the car with the kids at the bus stop. I got to say hi to both of them before the bus showed up. Hearing their tiny voices gave me the strength I needed to hike out. Cat and Dan are fast. They went ahead, while my husband and I brought up the rear. I stopped halfway in to tape my battered toes up. It warmed up significantly and we were stripping off our layers.
The toughest part of the hike is absolutely the hike out. The hard part doesn't hit until mile 18. When I would see a mule train approaching, I'd find a safe spot away from the edge of the trail and wait for them to pass. The kind men leading the mules gave me words of encouragement reminding me how close I was to the top. I thanked them for sharing their land with us. It is a true treasure. Visit it, but please do so with respect for the people who live there, and have lived there for hundreds of years.
I made it out around 11:30, my husband around noon. We drove back to Flagstaff to enjoy some well-earned beers at Beaver Street Brewery. Then drove home. We made it back around 6:30 and were greeted by our lovies. Their hugs and kisses were everything. My parents quickly escaped, exhausted after one week with the kids, and I didn't see them again for another week! Ha ha.
I wasn't too sore, my feet were destroyed, still are in a few areas as I type this. I've been shopping for new boots, and once the new year hits, I'll be planning my next adventure. Many, many, many thanks to my parents for watching the kids so we COULD do this. Many, many, many thanks to Cat and Dan for inviting us to join them on a beautiful adventure. Many, many, many thanks to my friends and neighbors who agreed to be emergency contacts for my parents. Many, many, many thanks to the higher powers and universe for keeping my kids safe, and us safe as we went on this exploration of a sacred, Arizona treasure.
And thanks if you actually took the time to read this.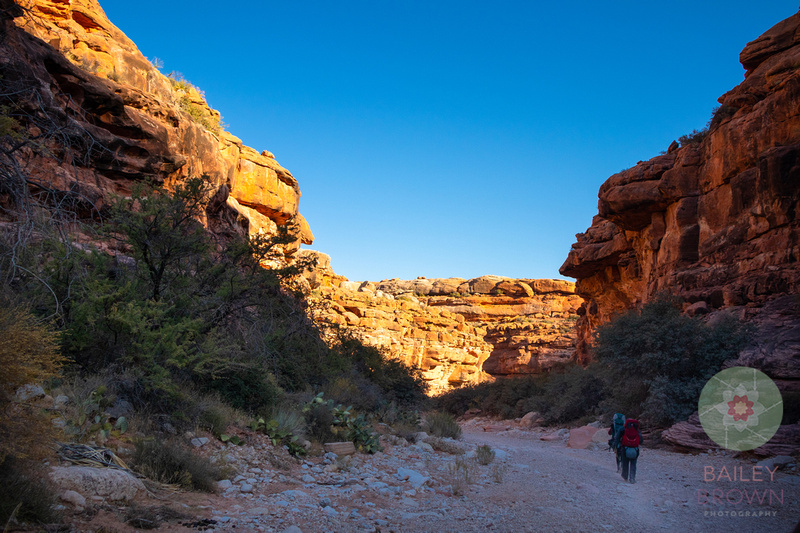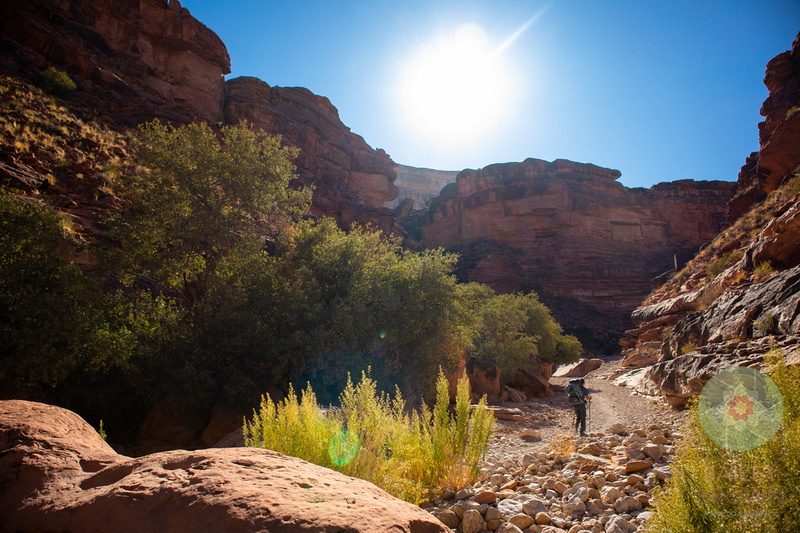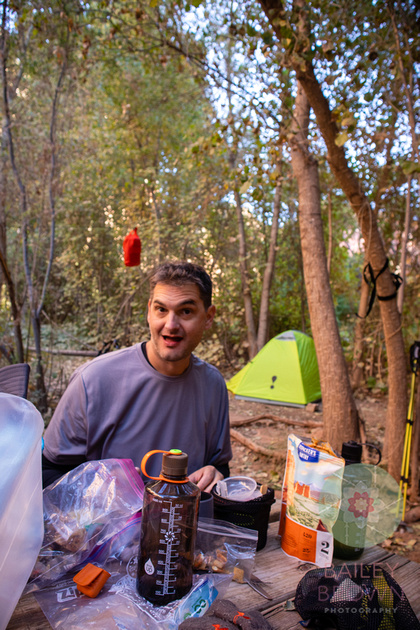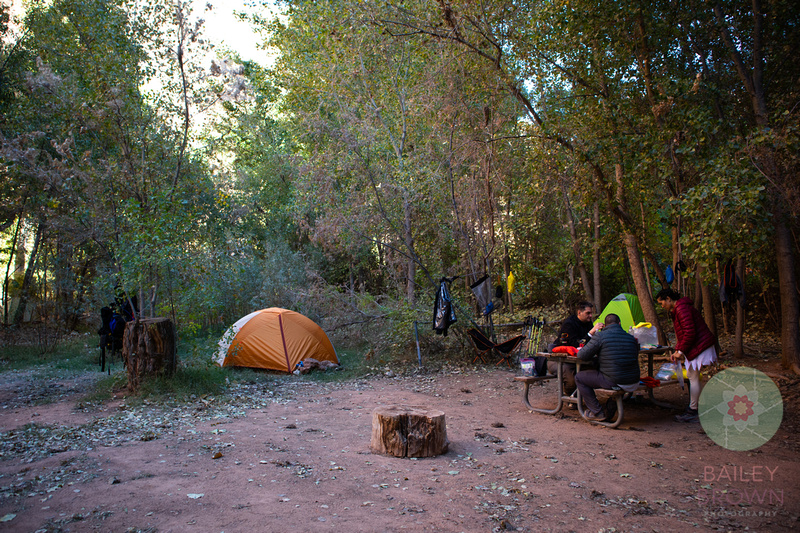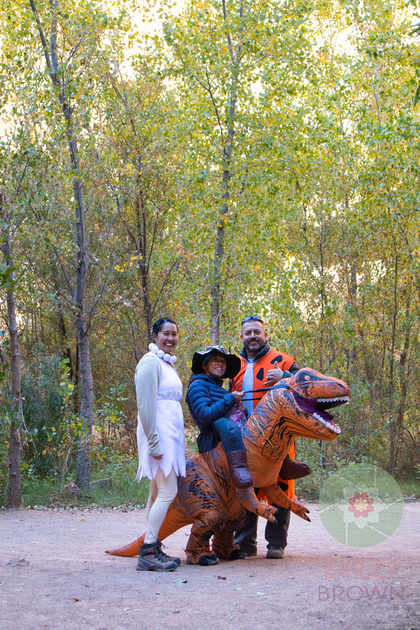 Yabba. Dabba. Doo.