On July 22nd, one year ago, at 2AM, I woke up and couldn't sleep. By 3AM I needed to call the hospital. By 4AM we were on the road. At 7AM I was being admitted. As the clock struck 9:02PM that evening, our daughter was born. She was born on my 30th birthday. Best birthday gift, ever. Throughout my pregnancy I joked she would be born on my birthday, I didn't think it would actually happen considering the due date was July 24th. Everyone told me I would be late. Guess not. She is my birthday twin. She is my light, my life, my purpose for moving forward, my inspiration to do better, my motivation to keep on going and give her the best life I possibly can.
The first weeks and months were filled with sleepless nights, tears, triumphs, and the startling realization that each phase does not last forever and that time moves incredibly fast. My own parents often comment with how quickly time flies. Now I understand. Each moment shared with her is precious and I eagerly await the moment I can head to my car and drive home to spend time with her.
As I planned her first birthday, I focused on making it a family event, maybe a few people would show up. It is the middle of summer in Phoenix, who really wants to leave the house? Well, it turns out a lot of people. Everyone I invited showed up. We were overwhelmed by the love our family and friends have for little M. She reveled in the attention and showed off for everyone. That first bite of cake? Magical.
Thank you to the family and friends who took the time to drive to our home to share in the celebration of M's first year. We are thankful for the love you have for her. - A, B & M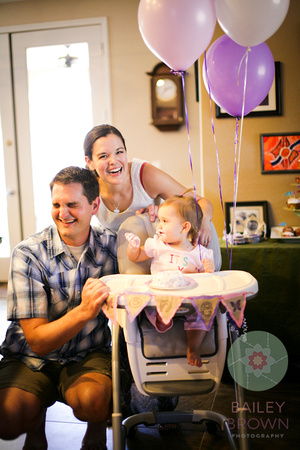 Many thanks to my friend, S, for snapping these photos of us. So thankful you took these.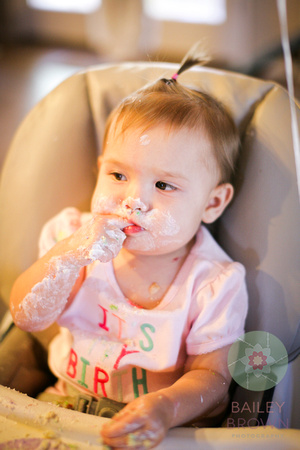 Real life sugar rush.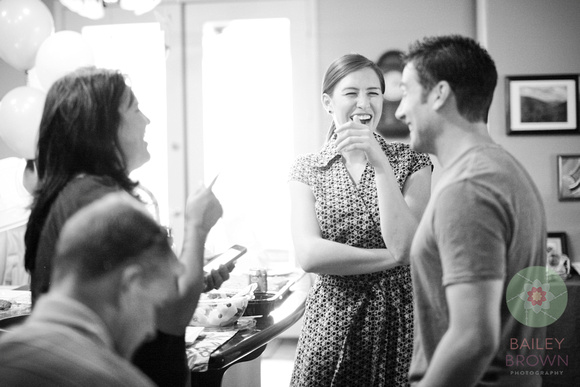 M LOVES her Pop Pop. She is kind of obsessed with him.