More visitors from afar arrived to meet our little guy. He spent some time with his grandpa from Indiana and aunt and uncle from New Mexico.
This boy wants to move. He is constantly rolling around, and I really think he's going to break some teeth soon. The drool is out of control.
Fourth of July photo shoot... the toddler had tears rather than smiles, but our little guy wanted to participate, especially once the flag was added.
Every time I see this photo of him, I think: GOOOOOOOOAL! Viva futbol.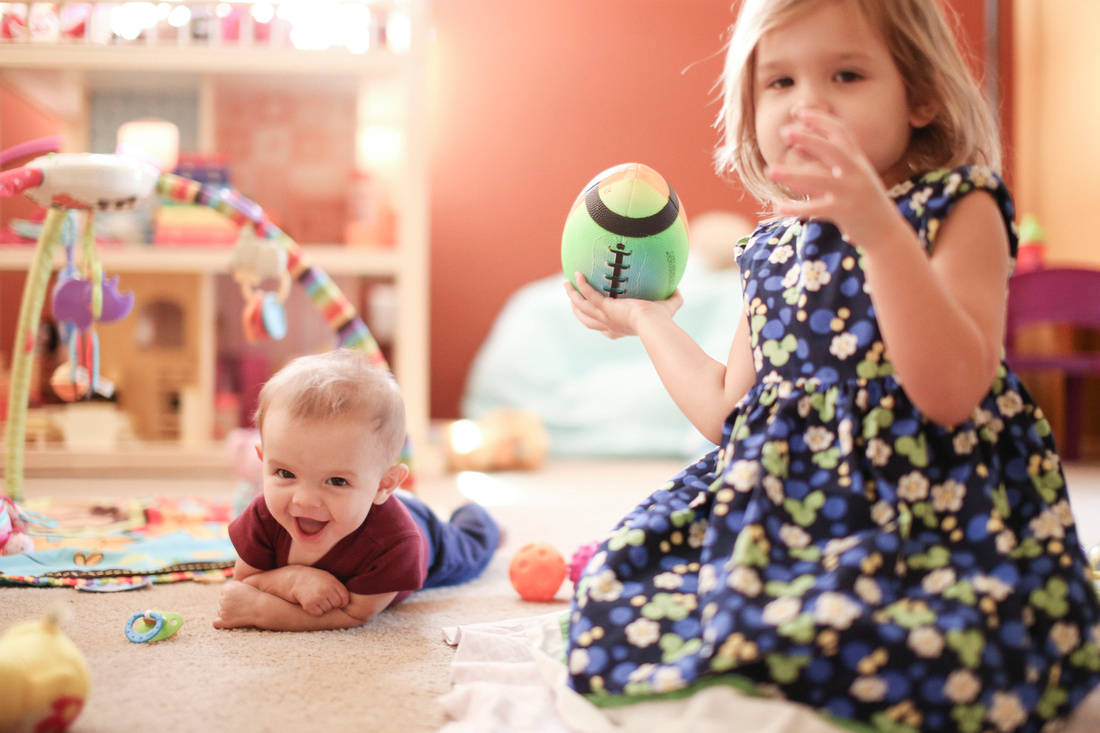 He was showing off his rolling skills while rocking his ASU onesie with the Sun Devils gold as the background. I need to get him some NAU gear.
Please tell me how this child went from a baby girl to little girl so quickly? Showing off her new haircut for me.
The truth and reality behind photographing babies... sometimes that fussy cry means a spitup is on the way.