My sister is living in San Francisco for one year while she pursues an opportunity with a world-renouned dermatologist at his clinic. She ended up moving about 1 month before my daughter was born, or else I would have visited her much sooner. We devised a plan to have my mom come along and soon plane tickets and a small bed and breakfast, the Moffatt House, were reserved. The location was perfect because we were merely doors down from my sister's apartment, and a bus line went right along the street outside our window. She has been there nearly 8 months already and knew how to travel by public transit and the best places to visit. Even though our trip was a quick one, I feel like we had the chance to have a true San Francisco experience. I would love to go back before she moves back to AZ, because there is still so much about San Francisco that we did not have the chance to see.
Here is a sampling of my favorite (heavily filtered) photos.
Goodbye, Phoenix! We will see you in a few days.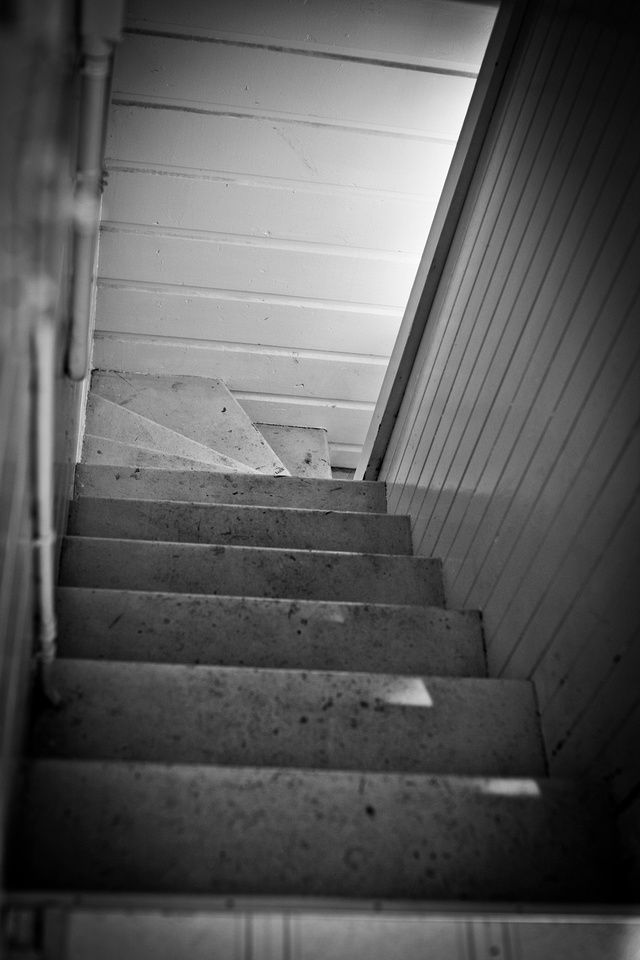 The creepy basement stairwell in my sister's apartment.
Old train cars from across the country that have been transformed into street cars.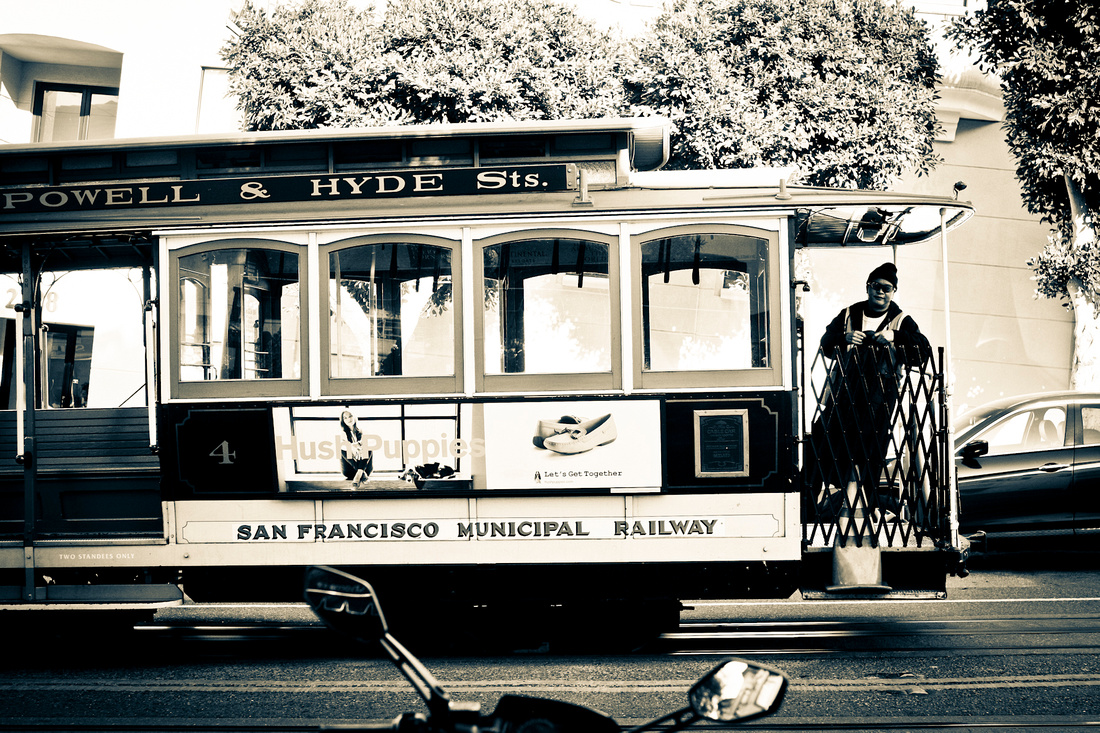 The awesome street car driver who gave us a personal narration of the history of San Francisco.
There she is! The Golden Gate Bridge.
The Japanese Gardens were beautiful... I personally search for enlightenment on a daily basis.
Enlightenment such as the naked bike ride, going right through the Haight Ashbury neighborhood!
The Moraga Staircase leads up to a spectacular view of the city. It was well worth the climb.
We of course needed to take the tour of Alcatraz Prison... the tour was haunting, disturbing, and strangely beautiful.
We ended our visit with a climb to Lombard Street.
Thank you for a wonderful visit, G! We enjoyed ourselves and wish we had more time to spend exploring. When I have an opportunity to return, I will certainly explore by foot again... about 35,000 steps over 3 days, and many unexpected encounters.